Learn More About Our
Driving Academy's Online DIP
* Earn five (5) good points on your driving record
*Complete the entire course from home, 100% online!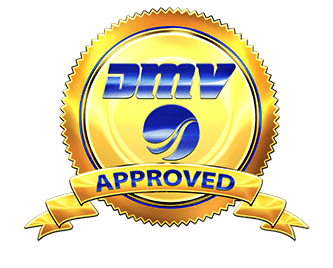 The 8-Hour Online Driver Improvement Program is licensed by the Virginia DMV and is now open to all ages. Those taking the online course are now able to take the final examination at home as well, thus making it 100% online.
*Those with a CDL (Commercial Driver's License) MUST still take the class in person ONLY.
Please be aware that completion of the online program is not instantly processed. We are still required to notify DMV electronically that you have taken and passed the course. DMV is not set up for automatic notifications. This process takes at least 2 business days. This means that if you have a DMV deadline of 5/10/2021, completing the course at 11:50 pm on 5/9/2021 will NOT meet the deadline, and your license will be suspended. This is why DMV gives you 3 months to complete the course.
When you have completed the program and it has been fully processed, you will receive a certificate of completion via email, and we will notify DMV of your class completion. We do not notify courts or insurance companies under any circumstance. This is your responsibility.
**Be Sure To Watch the Video!**